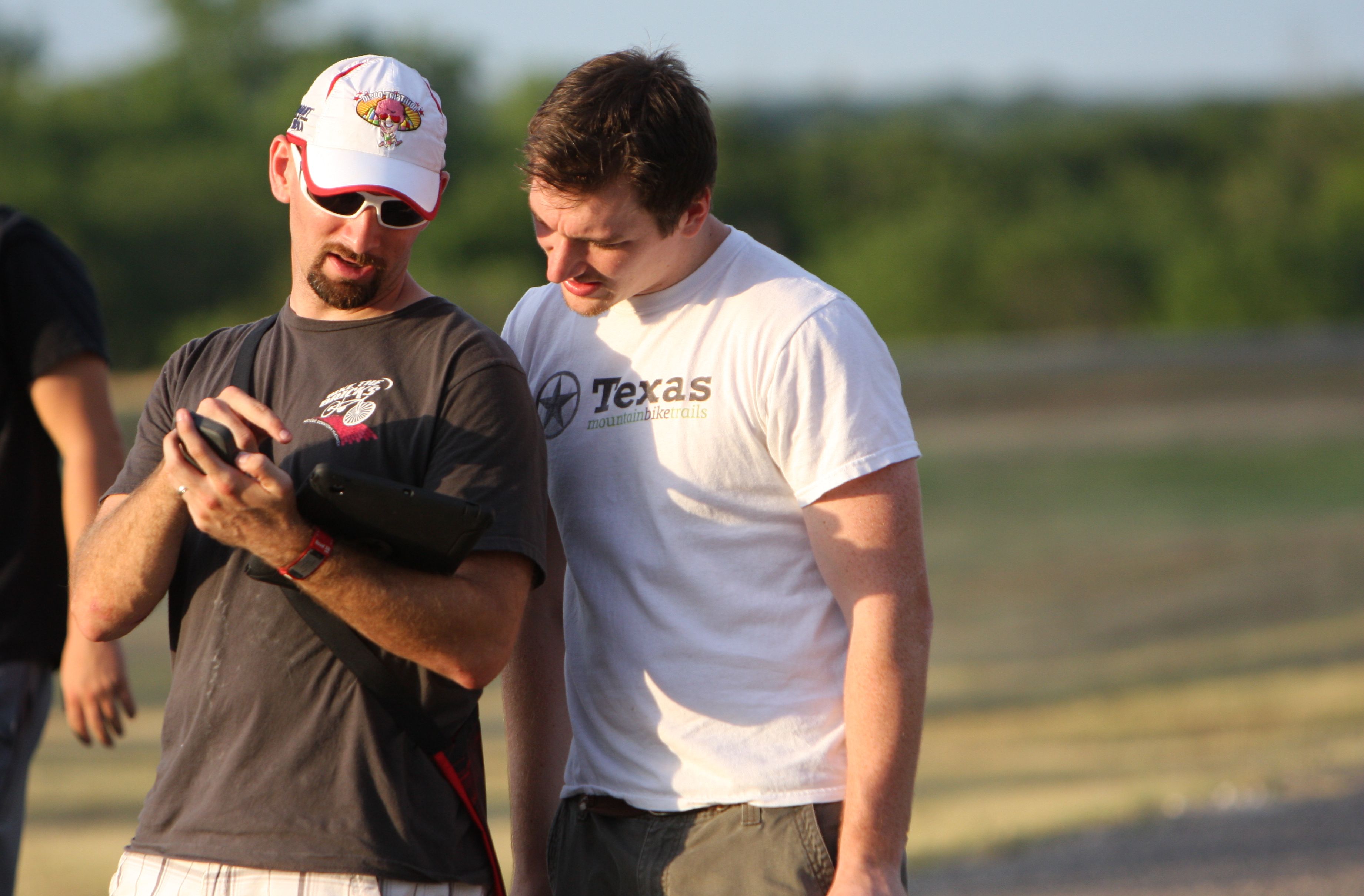 I'm Shawn McAfee
(on the left)
, I'm the editor of Texas Mountain Bike Trails. I'm not a pro racer, not even close, and I'm not a pro(?) journalist either in case you couldn't tell. I'm just a regular guy like you who loves mountain biking.
This site started as my own project documenting what I've learned in order to help other people get better, faster and more fit quicker than I could. It's evolved to much more as it helps people find new trails, review new gear and stay motivated on the bike.
In the summer of 2013 I started holding races for us locals here in the Dallas, Texas area. As someone who has always loved racing, I also loved being a race promoter and getting to give the gift of competition to enthusiastic mountain bikers. The community that has sprung up surrounding those races and this site is one of my proudest accomplishments and I work hard to keep it going and always improving.
If  you ever need anything, from advice on a bike to someone to ride with, give me a holler. Email and Facebook are the two best ways to reach me and I answer every question that comes to me.
Email: email@texasmountainbiketrails.com
Facebook: Facebook.com/Texasmtbtrails
God bless, ride safe and have fun!
– Shawn McAfee